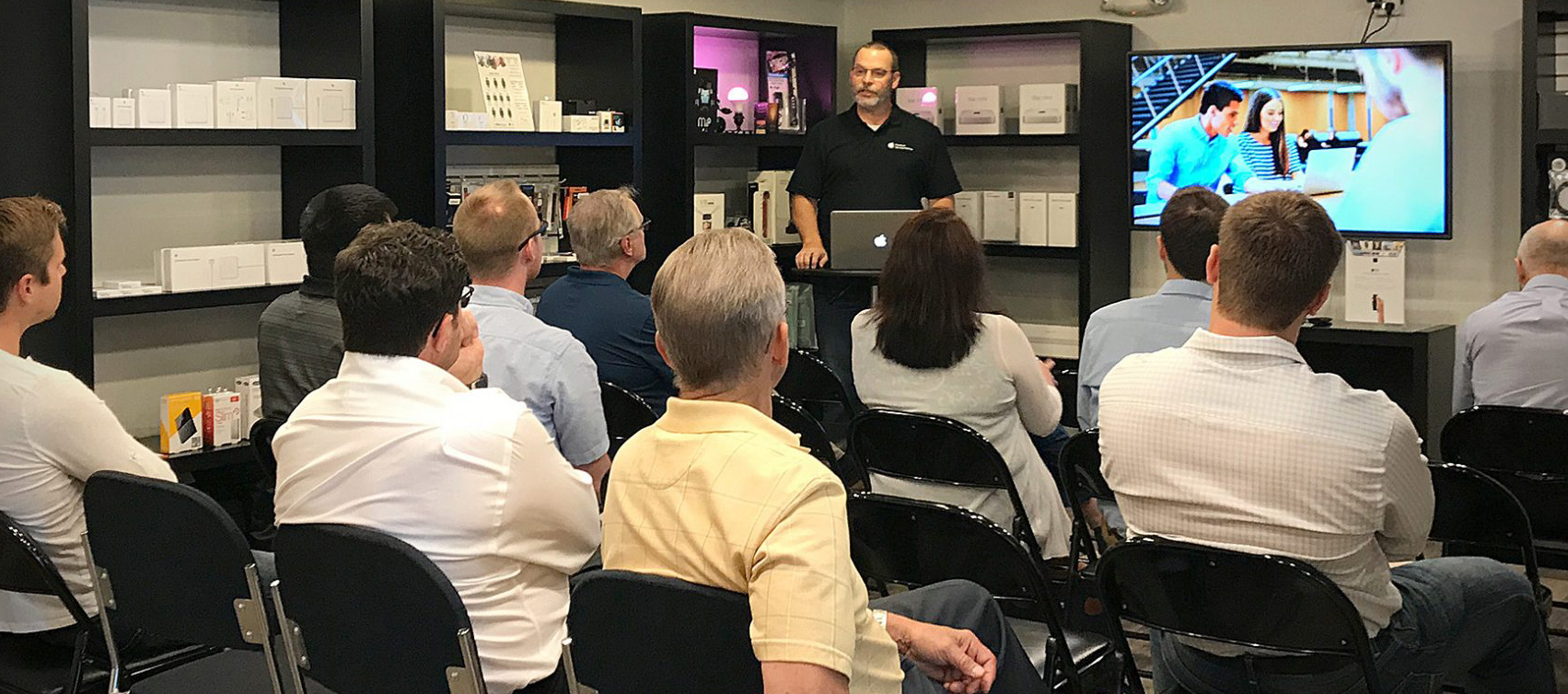 Classes
The Mac Guys holds group training classes several times a month. We offer both introductory and intermediate classes for both Mac and iPad at very reasonable rates.
When you purchase your Mac or iPad here at The Mac Guys you receive complementary admission to ONE FREE class of your choice.
One-on-One Training
Get personalized instruction from one of our knowledgeable and helpful Apple Experts. One-to- One training allows you to get your specific questions answered at the pace you are comfortable with by someone who knows how to explain tech-y things in plain English. Our customers have let us know: our One-on-One training is the most helpful training option that The Mac Guys offers. Yes, it costs a little more, but it's worth it!
Team Workshops
Would you like to give your team some expert training in how to get the most out of using their Macs, iPads or iPhones? The Mac Guys will work with you to create a workshop for your team that will help them use these tools more effectively. We can host the workshop at our store, or we can come to your location. Increase in productivity guaranteed!